The 2019 Toyota Highlander in Klamath Falls OR is a large three-row sports utility vehicle that centers its appeal around being a family-friendly daily driver. With good gas mileage and plenty of interior space, the Highlander does a good job of living up to this promise.
In contrast, the 2019 Subaru Ascent in Klamath Falls OR is perfect for adventurous families, with seating for up to eight and standard all-wheel drive. While many three-row SUVs share these attributes, credit the Ascent's unique appeal to the brand's brilliant marketing and soaring popularity.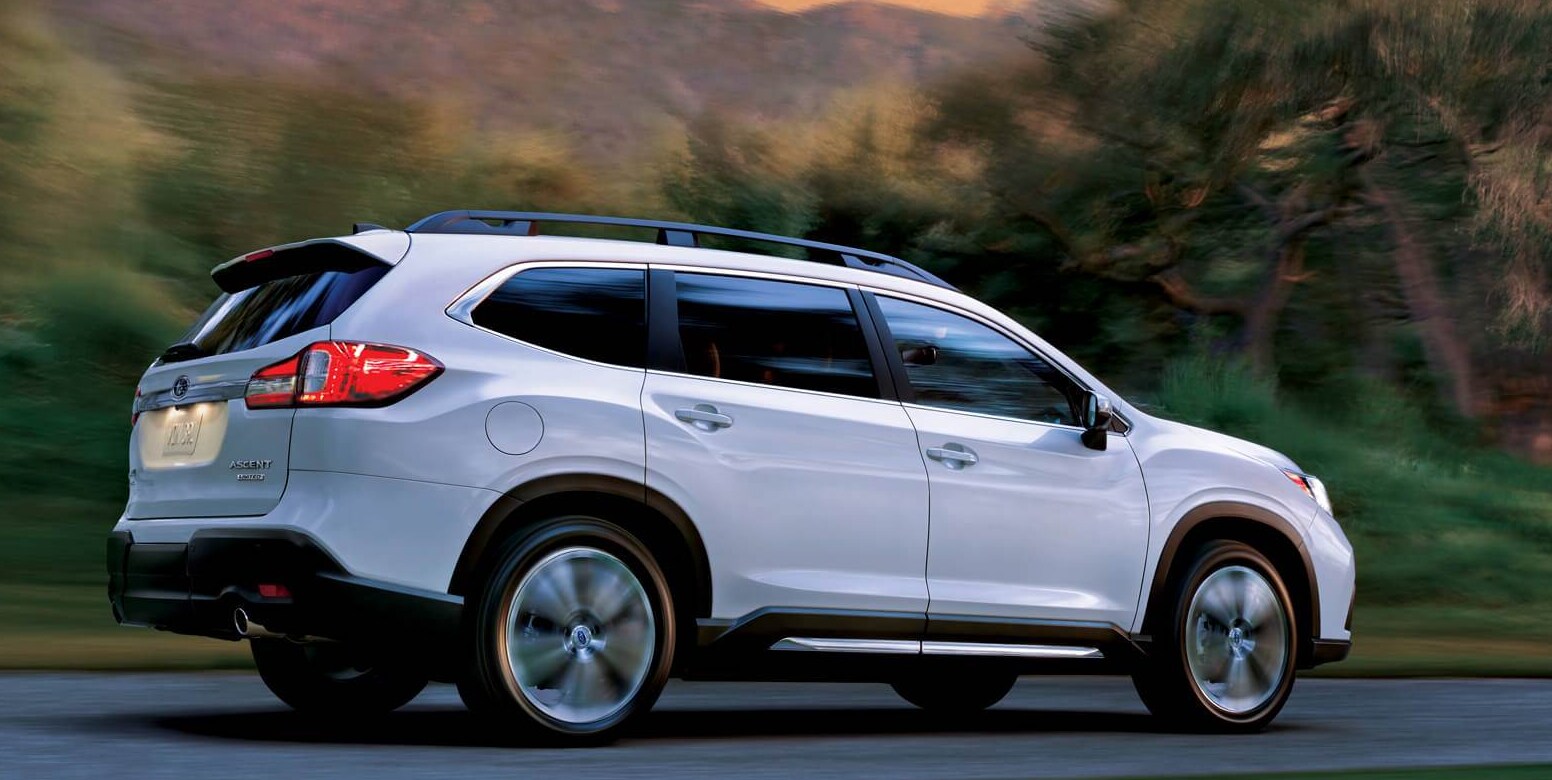 Each of these vehicles have unique characteristics, however, only one can win the title of best 3-row SUV.
Why you should consider the 2019 Subaru Ascent:
1. Interior space
The Subaru Ascent offers a massive cabin environment for passengers as well as for cargo. You can fit more people and equipment in the Ascent than would be possible in the Highlander.
2. The second row of seats
Even the tallest member of your family will benefit from ample, comfortable space in the Ascent's second row. Better yet, access is made easy thanks to the extra wide angle of the door openings.
3. Confidence-inspiring drive
Years ago, you could not realistically expect an SUV to be as nimble on the road as a car, but things have improved greatly in recent years. The Ascent feels like driving a smaller sedan – it inspires confidence and is aided by solid braking and impressive road stability.
4. Regular gas
Despite the Ascent having a turbo engine under the hood, it is not necessary to fill it with super gasoline to get optimal performance. With current pump prices being what they are, this is a huge cost savings.
Why you should consider the 2019 Toyota Highlander in Klamath Falls OR:
1. A Spacious and Friendly-Family Cabin
While there is some space for a growing family in the 2019 Toyota Highlander, space is limited compared to the Subaru Ascent. Passenger space must be given up to allow room for cargo.
2. A Quiet Ride
The 2019 Toyota Highlander in Klamath Falls OR offers a smooth and quiet ride. Noise from the wind, road, and engine fail to seep into the cabin, even when the vehicle is taken up to speed on the highway. However, being the Subaru Ascent was built on Subaru's new Global Platform, it beats the Highlander in the noise reduction category.
3. Numerous Standard Safety Features
The Highlander hosts the Toyota Safety Sense bundle, which includes lane departure warning, adaptive cruise control, automatic high beams, and the pre-collision system. The pre-collision system comes with a rearview camera and forward collision detection with automatic emergency braking, but it cannot compete with the Ascent's Subaru EYeSight system.
4. A Powerful V6 Engine
Although the standard base 4-cylinder engine feels underpowered, the V6 option certainly makes up for it. It comes as an option for the base LE trim and is standard on all other trim levels. The V6 puts out 295 hp and 263 lb-ft of torque, which is a respectable amount of power for a vehicle in this segment.
Both vehicles have similar characteristics, however, there's only one that comes out on top. For help evaluating which vehicle best fits your needs, contact our team at Subaru of Klamath Falls.