The 2019 Subaru Forester in Klamath Falls OR has been redesigned for the 2019 model year. This redesign kicks off the fifth generation of Subaru Foresters. There have been several changes made to the new Forester line-up, however, drivers can expect a lot of the same features they have loved about previous model years.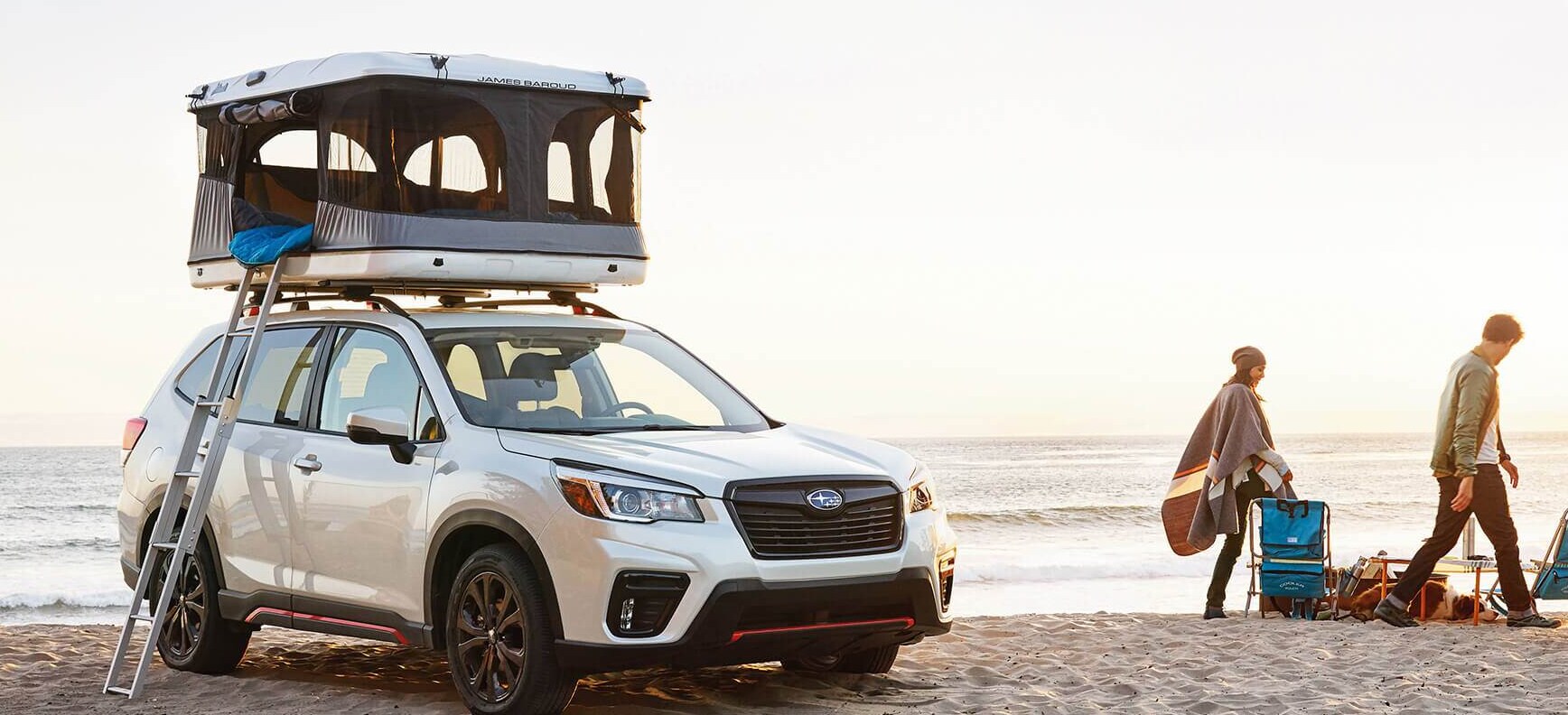 Why you should pick the 2019 Subaru Forester
Many changes have been made to the 2019 Subaru Forester since it is just entering its fifth generation. First and foremost, there is a new 2.5-L 4-cylinder engine that is more powerful than the previous base engine. Also, the 2.0-L turbocharged engine is no longer available. Subaru's EyeSight Driver Assist Technology system (a bundle of advanced driver aids) is now standard across the line-up. Finally, Subaru has increased the amount of available cargo and cabin space in the new Forester, making it even easier to carry people and bulky items.
Top reasons to buy the 2019 Subaru Forester
1. Plenty of Cargo Space
This year, Subaru added even more cargo space to the 2019 Subaru Forester in Klamath Falls OR. The manufacturer added 1.4 cubic feet of cargo space to allow for a total of 76.1 cubic feet with the rear seats folded down. This number bests quite a few of the Forester's top competitors, including the Honda CR-V. Additionally, the maximum rear cargo area's opening is wider than the 2018 model by 5.3 inches, which allows for easier loading.
2. An Even More Spacious Cabin
There is more cabin space to be found on this year's Forester. The rear seat alone gets an additional 1.4 inches, bringing it to 39.4 feet. This gives long-legged occupants plenty of space to stretch out their legs, even while riding in the back seat. Up front, the cabin feels even more spacious with more than enough head room to spare.
3. Improved Interior Styling
Overall, the 2019 Subaru Forester looks more upscale than previous model years. Positioned right in the center of the dashboard, both the 6.5- and 8.5-inch infotainment touchscreen displays are clear and easy to read by both front seat occupants. There are several soft plastics throughout the cabin that manage to look and feel luxurious. The line-topping Touring trim adds a chic faux leather that gives the feeling of riding in class.
4. It's a Suitable Off-Roader
The 2019 Subaru Forester in Klamath Falls OR boasts an impressive 8.7 inches of ground clearance. This paired with a strong all-wheel-drive system makes the Forester a capable off-roader. The Forester glides easily over rough terrain, and there is less reason to worry about bottoming out while taking the Forester off the beaten path.
5. Standard All-wheel Drive
As per usual with Subaru, all-wheel drive comes standard on every 2019 Subaru Forester trim level. Most of Subaru's competitors do not offer all-wheel drive as a standard feature across their line-up and instead make drivers pay extra to upgrade to AWD if it is even available. Subaru's all-wheel drive system gives the vehicle extra grip and stability while driving off-road or during those harsh winter months when slide-offs and spin-outs are all too common.
For more information on the 2019 Subaru Forester, stop by our showroom or visit us online. We look forward to meeting you!