The 2020 Subaru Outback near Ashland OR has become the cornerstone of the Subaru lineup, and for several good reasons. Buyers appreciate how well the Outback combines the advantages of an SUV with the nimbleness and economy of a more conventional car.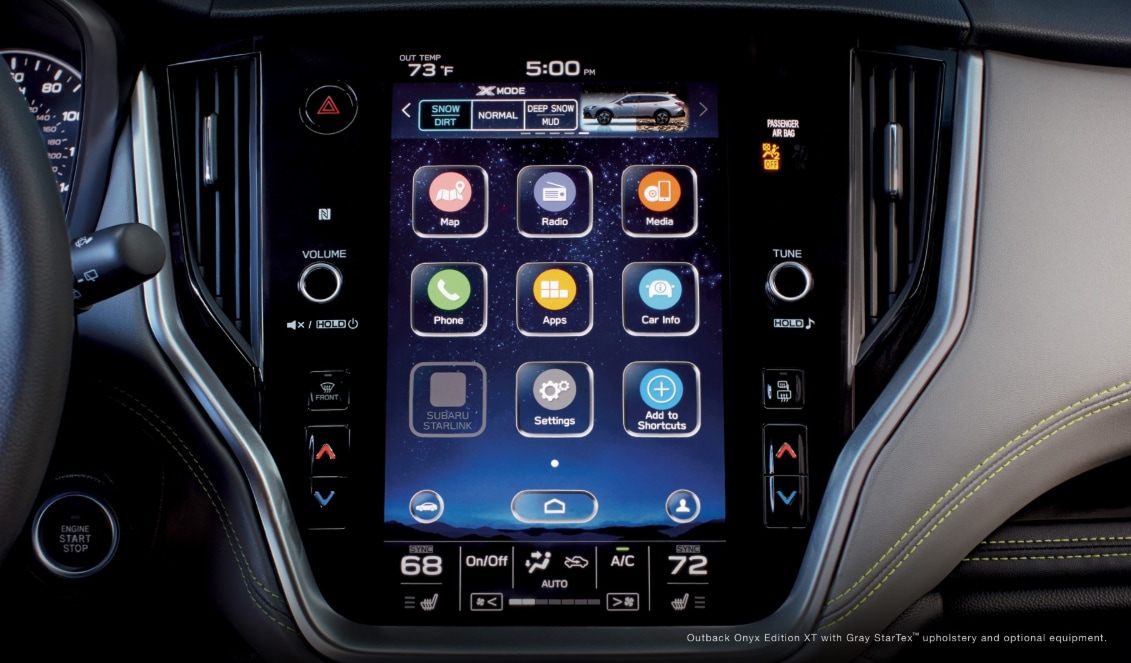 With the manufacturer having carried out a thorough overhaul, interest in the 2020 Subaru Outback has been even higher than with other recent model years. At our Subaru dealership near Ashland OR, we have found many reasons to be excited about the best version of the Outback yet.
A New Platform Enables Plenty of Significant Improvements
Subaru debuted its next generation Global Platform in 2016, promising to make it the basis for most of its forthcoming vehicles. Conceived with an uncompromising emphasis on safety, the Global Platform also features enhanced stiffness, allowing power to be distributed more efficiently and predictably. Subaru intends the Global Platform to allow for segment-leading safety ratings at least until 2025 by preparing for present and future safety standards.
Another appealing trait of the new Global Platform is how well it dampens undesirable noise, vibrations, and harshness (NVH). Owners who drive the 2020 Subaru Outback near Ashland OR will inevitably appreciate how all these advances contribute to the quality of their daily driving. Reports peg the 2020 Outback's highway-speed road noise levels, for instance, at a significant three decibels less than those of its predecessor.
New Updates, Options, and Upgrades
Moving to a brand-new platform has opened up many opportunities for Subaru to turn the Outback into an even more well-rounded vehicle. The manufacturer has impressed longtime fans with features such as more power, an addition of the Onyx edition, and upgraded Starlink.
The standard engine option on the 2020 Outback has been upgraded to produce an additional seven horsepower. That might not sound like much on its own, but last year's Outback already felt quite zippy with its default of 175 horsepower. Performance oriented drivers will be excited to hear that Subaru has also made a turbocharged engine available. Putting out 260 horsepower, this engine is enough to bring the Outback's zero to 60 time down under seven seconds.
Subaru's special editions tend to be some of the most exciting and appealing around. The 2020 Subaru Outback is available in a classy Onyx edition that combines performance upgrades with some exclusive cosmetics. The Onyx Outback includes the much anticipated turbocharged 2.4-liter engine, and features plenty of extras that set it apart such as green trim and weather resistant seats.
Subaru's Starlink technology package was already considered one of the best and most naturally integrated in the business. The brand-new 2020 Outback takes Starlink to the next level with plenty of refinements and new features such as the addition of a Concierge feature.
The Best Outback Yet
With many more tweaks and improvements having been made, the 2020 Outback will be sure to delight fans of this extraordinary line of Subarus. Call or stop by Klamath Falls Subaru today for a product demonstration of the 2020 Subaru Outback near Ashland OR and you are sure to be impressed. Subaru rarely disappoints with its reimagined vehicles, and the 2020 Outback is looking like one of its most successful new releases yet!