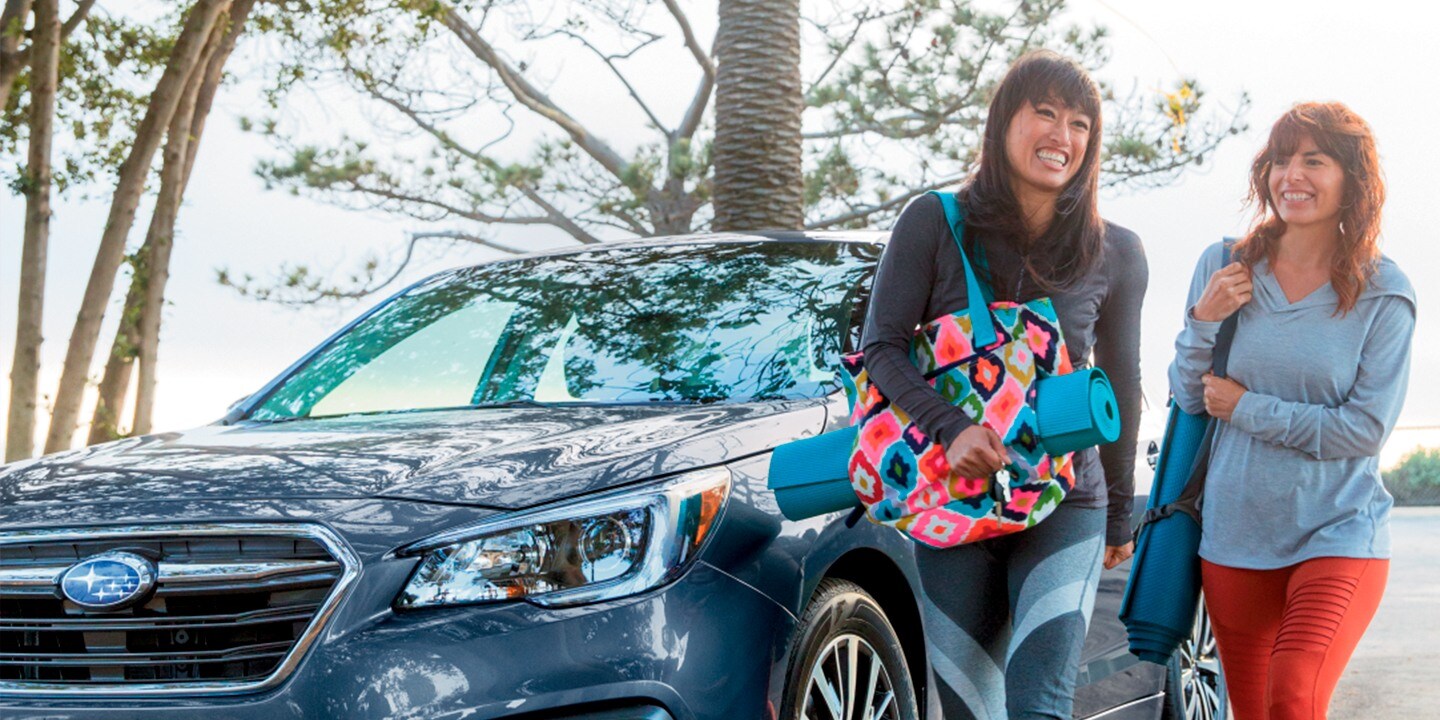 Graduating from college is an incredibly rewarding experience. Years of hard work have finally begun to pay off and you are now ready to take on the world. Take this experience to the next level by driving your very own Subaru in Klamath Falls. The College Graduate Program in Klamath Falls OR allows recent and soon-to-be graduates to experience the comfort, versatility, and agility of the latest Subaru models.
Simply get in contact with your Klamath Falls Subaru dealership to get you started on the special application process of financing or leasing your new car. Be ready to present your supporting documentation, get approved, and start enjoying the unmatched benefits of Subaru vehicles.
Celebrate one of your greatest achievements and step into this new stage of life with confidence and style. Start living the Subaru experience.
What Subaru Models Are Eligible for the College Graduate Program?
The College Graduate Program in Klamath Falls OR applies to:
All New and Used (up to three model years old) Subaru vehicles and all Certified Pre-Owned (CPO) Subaru vehicles, regardless of age, are eligible.

All New Subaru vehicles are eligible for lease.
Feel free to choose your favorite new, used, or Certified Pre-Owned Subaru in Klamath Falls, OR. Browse our entire inventory online or visit the Klamath Falls Subaru showroom to see all of them in action. From the latest Subaru Ascent to the more affordable Subaru Impreza models, the choice is yours.
Our vast selection of Subaru vehicles is made to serve the requirements of those who demand the best features, unparalleled comfort, and unique driving experiences. Every model has been carefully designed and built with superiority in mind and, at Klamath Falls Subaru, we know you'll find the vehicle of your dreams.
Take the first step into the college graduate experience and hit the road with a Subaru made to fit your life, your style, and all of your needs.
What are the requirements of the program?
You must be graduating within 6 months of the date of the application or you must have graduated up to 36 months from the application date.

You must be graduating or have graduated with an associate, bachelor's, or master's degree from an accredited 2- or 4-year U.S. college, graduate school (including doctorates) or nursing school.

You must provide proof of employment and income. If employment has not yet started, you'll be required to provide a letter from your future employer that shows a start date within 90 days of the graduation date.
Make your first-time buyer experience a memorable one at Klamath Falls Subaru and take advantage of the College Graduate Program in Klamath Falls OR. Our dedicated product specialists are committed to walking you through the process. Explore our extraordinary inventory, experience a product demonstration, and drive home in the Subaru of your dreams. We'll be with you every step of the way.
Klamath Falls Subaru is also your go-to shop for genuine Subaru parts and your partner for service maintenance and repairs. We'll help you keep your car in the best condition so you can enjoy your Subaru vehicle for many years to come. Visit us at Klamath Falls Subaru.