2020 Subaru Legacy
Are you are looking for a sedan with all-weather capability? If so, the 2020 Subaru Legacy is for you! Stop by and compare the Subaru Legacy vs other AWD sedans near Ashland OR, and experience its sophisticated design, superb symmetrical all-wheel-drive, and generous rear passenger seat for yourself. The 2020 Subaru Legacy AWD is a perfect commuter or a stylish family car and is easy on your wallet. It offers a plethora of standard safety features and horsepower that make the 2020 Subaru Legacy the ideal choice when comparing all-wheel drive sedans near Ashland OR.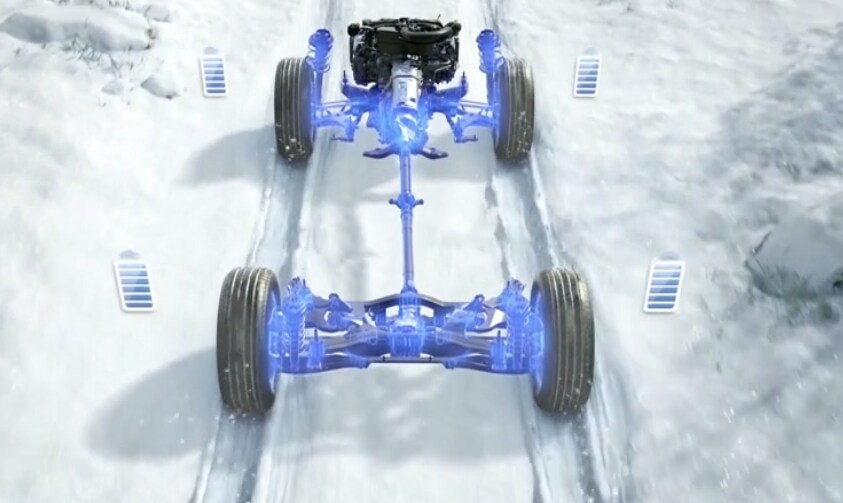 Symmetrical All-Wheel-Drive
All Subaru vehicles come with a standard Boxer engine and most models are equipped with standard symmetrical all-wheel drive. This AWD system helps drivers maintain control by moving each wheel independently of the others. If one wheel slips, the other three can make up for it and maintain stability.
Subaru Symmetrical All-Wheel Drive Benefits
Symmetrical All-Wheel Drive combined with the Boxer engine strategically work together better control and optimal traction no matter the driving conditions. This creates the perfect combination of balance, power, stability, safety, and performance. Because Subaru's AWD system uses less parts than its competitors, it is easier and less expensive to repair should something go wrong. However, with Subaru's high reliability level, it's rare to have a problem with the engine. Not only does the Boxer style engine provide a smoother ride, but it also allows for higher ground clearance, helping Subaru vehicles to achieve 8.7 inches and remain top of its class. The engine's flat design means Subaru doesn't have to compromise ground clearance for a low center of gravity and added stability.
The 2020 Acura TLX AWD
The 2020 Acura TLX Super Handling All-Wheel-Drive offers a comfortable ride and an average cabin. It offers front-wheel-drive and all-wheel-drive with improved handling. When you choose all-wheel-drive, as most do, you must also choose the 290-hp V-6. Sadly, if you add the V-6, you must add the technology package which increases the total cost by about $6,600. Drop in and compare the Subaru Legacy vs other AWD sedans near Ashland OR to the 2020 Acura TLX AWD.
2020 Nissan Altima AWD
The 2020 Nissan Altima comes standard with a 2.5-liter four-cylinder engine. It offers a 2.0-liter turbocharged four-cylinder engine with the SR and Platinum trims only. Nissan's Xtronic continuously variable automatic transmission (CVT) is included with both engines. Front-wheel drive is standard in all models; however, all-wheel drive is optional in S, SV, and SL trim levels for about $1,350. It is not available with the turbocharged engine.
Stop in for more information on the Subaru Legacy vs other AWD sedans near Ashland OR. Get a product demonstration to experience the Subaru AWD difference firsthand. Feel the power of the Subaru all-wheel drive engine. This midsize sedan will exceed your expectations in a car. There's no denying that with its exceptional safety features and standard symmetrical all-wheel drive system combined with its Boxer engine, you won't be disappointed!