Simple. Honest. Awesome.
Klamath Falls Subaru Community Commitment is achieved by building extraordinary friendships because Love means being more than a car company. 
We proudly offer a different kind of car buying experience guided by our Principles of Awesomeness. These principles make buying a car straight forward. They include our up-front pricing promise, a three-day money back guarantee or 5-day exchange, and Lifetime Warranty Care.
The 2019 Subaru Love Promise Customer and Community Commitment Award
We're honored to be nationally recognized for our dedication to our customers, our community, and the Subaru Love Promise through the 2019 Subaru Love Promise Customer and Community Commitment Award. This award recognizes elite Subaru retailers who provide an exceptional customer experience at every interaction. These retailers have also demonstrated an outstanding commitment to supporting passions and causes in their local communities in important areas such as the environment, community, health, education, and pets.
At Klamath Falls Subaru we believe giving back builds stronger communities! As part of our commitment to the Subaru Love Promise, throughout the year we partner with a wide variety of community nonprofits and charities to support their dedication in making Klamath Falls a better place for all citizens. 
Subaru Stellar Care Award
Our dealership voluntarily participates in the Subaru Stellar Care program. This nationwide program recognizes Subaru retailers who choose to institute the highest standards of excellence at their dealership. It is an annual achievement and under continuous review.
To earn the Subaru Stellar Care Award our dealership must achieve and maintain Stellar Care performance standards and objectives. The list is long, and the expectations are high. We must pass continual review by our customers and meet annual objectives established by Subaru of America, Inc. in many areas, including Facility, Sales Operations, Service Operations, Training, and Finance Department.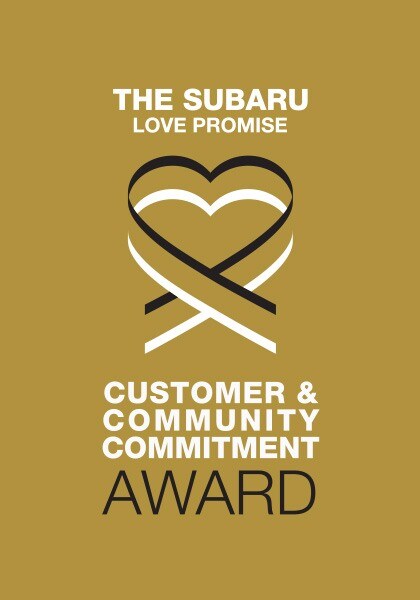 We are proud to announce that our facility achieved Subaru Eco-Friendly Retailer certification by meeting the requirements in these five areas:
Water Conservation 
Recycling 
Waste Management 
Community Involvement
Collection bins can be found throughout our dealership for tough-to-recycle items such as Keurig K-Cups. Not only do we collect the recyclables used in our dealership, but we invite the community and local businesses to come in and drop off their tough-to-recycle items as well. These items are sent off to Terracycle for use in creating items such as park benches that are given back to the community.
Annual Fill-a-Subaru Event
To help alleviate hunger in our community, we host a food drive each May benefiting a local food bank. In 2019, we hosted our 6th annual Fill-a-Subaru food drive, which benefited the Klamath-Lake Counties Food Bank. To make the food drive more exciting, we challenged the community to fill an entire Subaru with non-perishables. Local schools continue to be involved in the event each year, which helps teach the students how they can have a direct impact on their community.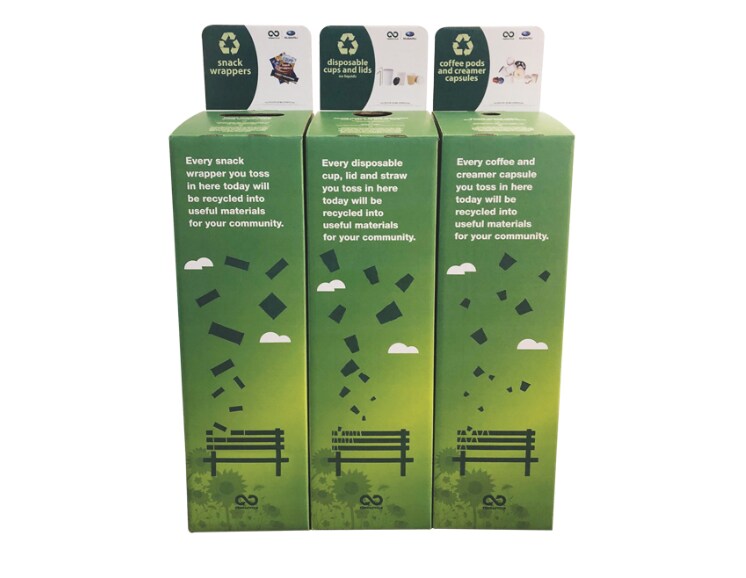 At Klamath Falls Subaru, our dedication to our customers does not stop when you drive off the lot. Another way we continue this dedication is by offering complimentary Klamath Falls Subaru Lifetime Warranty Care on all new Subaru vehicles and select used vehicles in our inventory. Backed by an insurance policy from Principal Warranty Corporation, this warranty protects a wide range of essential parts and services for as long as you own the vehicle, so you never have to worry about losing coverage in a pinch.