New for the 2020 model years, Subaru of America is releasing a completely redesigned Outback.  The 2020 Subaru Outback in Klamath Falls OR is expected to arrive by early this fall.  Though the exterior does look similar to previous model years, the interior will likely be much more luxurious.  Updated technology, improved performance, and the same extraordinary brand make for a vehicle you won't want to miss.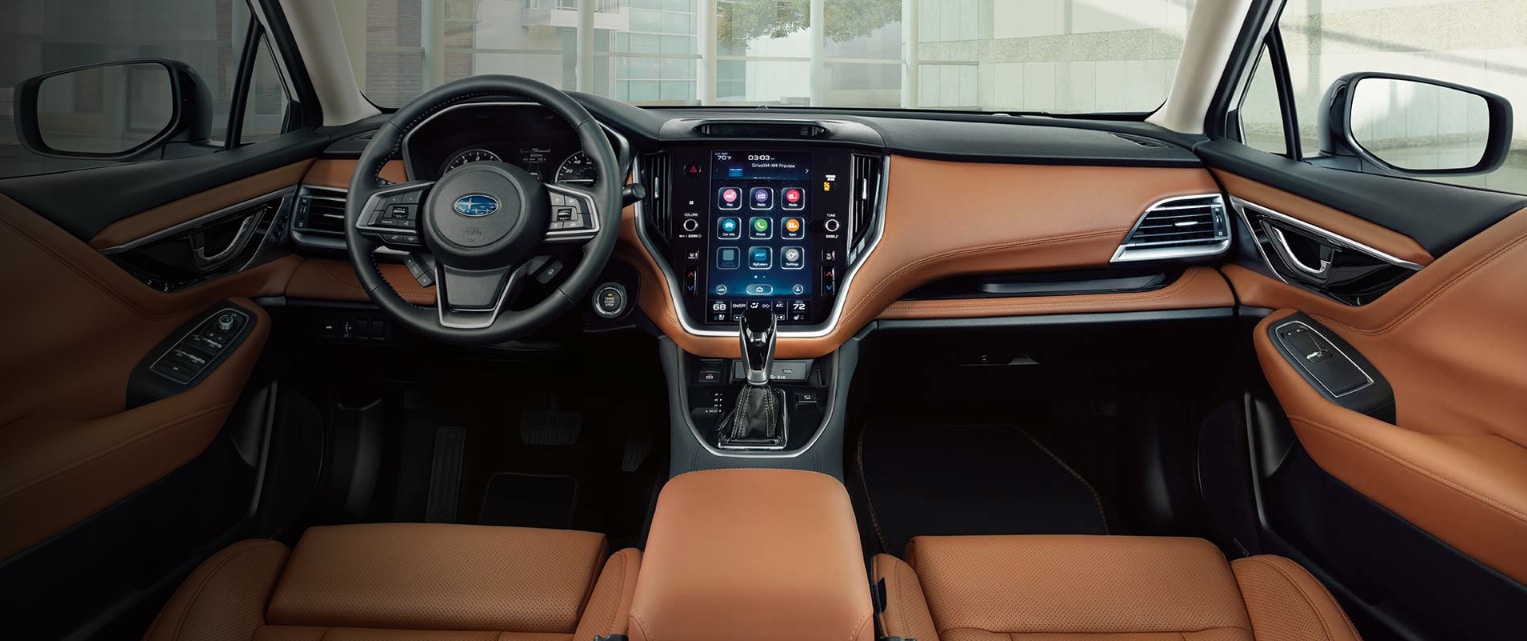 *Note: Subaru has not released photos of the 2020 Subaru Outback. The photo above shows a 2020 Subaru Legacy, however, the Subaru Outback will likely closely mimic this redesign. 
As Subaru's newest addition to the Subaru Global Platform, the 2020 Subaru Outback will ride much smoother than its predecessors.  This is due to increased rigidity in the body and chassis, higher strength, lighter weight, and more responsive steering in addition to lower levels of noise, vibrations, and harshness (NVH). 
Subaru has not yet released official information on the 2020 Subaru Outback, however, the Outback is expected to closely mirror the 2020 Subaru Legacy. 
Model Year Changes
Though the 2020 Subaru Outback in Klamath Falls OR is not expected to show major exterior changes, there will likely still be some differences from the 2019 model year. It is likely the front end will resemble that of the 2019 Subaru Ascent and Forester models. The rear will also more closely resemble the Ascent and Forester with a wider liftgate opening and redesigned lights. In addition, the redesigned outback is also expected to be larger than its previous four generations. 
As for engine changes, we believe Subaru will drop the 6-cylinder 3.6R trim for the same 4-cylinder turbocharged engine used in the Subaru Ascent.  This change would make the 2020 Outback more fuel efficient than the previous 3.6R model while also adding more horsepower and torque. 
Some of the biggest changes coming with the 2020 Subaru Outback will be technology-driven.  This includes in-vehicle technology as well as safety technology. EyeSight Driver Assist Technology will be a standard offering on the new Outback, while Driver Focus will be offered on higher trims. An available tablet-style infotainment system measuring 11.6 inches will make it easier than ever to navigate through settings and apps. For the most comfortable Outback ride yet, drivers can opt for both heated and ventilated seats.
Speculations
While it has yet to be officially confirmed, Subaru may be releasing an updated version of EyeSight Driver Assist Technology to debut on this model. The new version is said to include highly accurate radar and GPS systems to allow automatic lane changes. Could this be the next step toward a self-driving Subaru? Hybrid technology may also be available in the 2020 Subaru Outback in Klamath Falls OR. With emissions standards getting stricter and drivers becoming more conscious of fuel consumption, this idea is not far-fetched.
Klamath Falls Subaru is looking forward to the release of the redesigned 2020 Subaru Outback.  We expect to begin taking orders for the new Outback at the end of this summer.  For more information on the 2020 Outback or to pre-order yours today, contact our Extraordinary team of Subaru product specialists. At Klamath Falls Subaru we care, and we promise to give you a simple, honest, awesome experience.